South Korean actor Kang Ki Young has been reportedly diagnosed with Covid-19 and therefore is unable to join the cast of Extraordinary Attorney Woo for a trip to Bali. The lead actress Park Eun Bin and actors Ha Yoon Kyung and Joo Jong Hyuk left for Bali on Monday morning and were spotted at Incheon International airport in South Korea. The lead actor Kang Tae Oh is also not on the trip due to his upcoming military enlistment.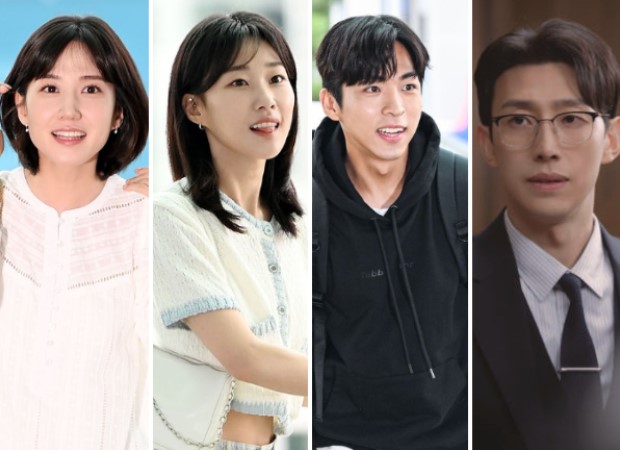 According to Korean tabloid Soompi, on August 8, his agency Namoo Actors shared an official statement writing, "Hello. This is Namoo Actors. The past weekend, our agency's actor Kang Ki Young crossed paths with someone who was diagnosed with COVID-19."
It further read, "He preemptively used a self-testing kit and received a positive result, and his diagnosis was confirmed with the rapid antigen test that he took immediately after. Kang Ki Young does not have any particular symptoms right now. All of his scheduled activities have been halted, and he will focus on treatment."
The statement further read, "In accordance with the guidelines set by disease control authorities, we will put in our full effort to carry out all necessary measures with the health of our actors and staff as our top priority."
Park Eun Bin brushing off her hair like that ???? pic.twitter.com/OxfMRtwYjf

— ???? (@kdramatreats) August 8, 2022
Our two sunshines #ParkEunBin & #HaYoonKyung looking so pretty on their way to Bali, Indonesia for #ExtraordinaryAttorneyWoo group vacation ♡ pic.twitter.com/uVcHA2Gh60

— ???? (@kdramatreats) August 8, 2022
Following the diagnosis, Kang Ki Young will no longer be able to join Extraordinary Attorney Woo team on their vacation to Bali.
Also Read: Extraordinary Attorney Woo starring Park Eun Bin and Kang Tae Oh remains No. 1 with 65 million hours viewership on Netflix's 10 most-watched non-English series list