Aamir Khan's much-awaited film, Laal Singh Chaddha, is all set to be released two days from now, on August 11. While the trailer has given a glimpse of what the film is all about, there's a lot in the film that hasn't been unveiled yet and will serve as a surprise to the viewers. One of the surprise elements in the film is Shah Rukh Khan's cameo. It has been reported since 2020 that the superstar plays a small part in the film. In a recent interview with a western journalist, Aamir Khan opened up about it and gave some headline-worthy quotes about Shah Rukh Khan's presence in Laal Singh Chaddha.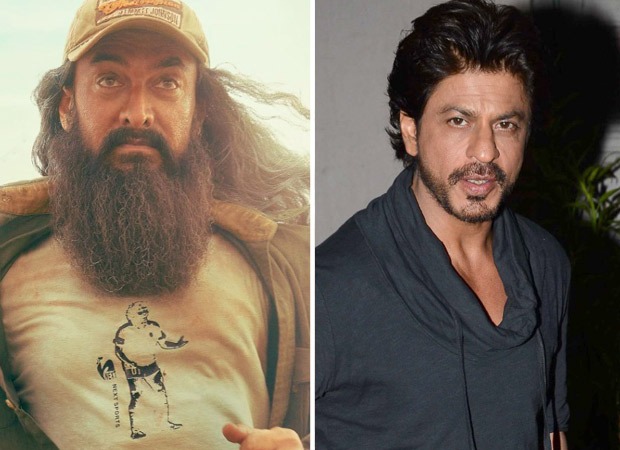 When asked how he managed to get Shah Rukh Khan on board, Aamir Khan said, "Shah Rukh is a friend. I told him that 'I needed someone who can represent what Elvis (Presley) represented in America. I need the biggest iconic star of India, which is why I am coming to you' (smiles). He was really sweet and he said, 'Yes'."
This statement of Aamir Khan has further aroused curiosity about SRK's presence in the movie. Laal Singh Chaddha is the official remake of the 1994 film, Forrest Gump. In the original flick, Forrest's mother is shown running a boarding house, frequented by several tourists. One tourist who stays at their place is Elvis Presley. He was known for gyrating his hips and moving his pelvis in a sensuous manner, which enhanced his popularity, especially among his female fans. Interestingly, Forrest Gump shows that Elvis got the idea for this dance movement from the young Forrest!
It now remains to be seen what role Shah Rukh Khan has in Laal Singh Chaddha and whether the lead protagonist influences him in any way. As per reports, Laal Singh Chaddha bumps into a young SRK and teaches his signature pose, of stretching his arms. However, there's been no confirmation on this and the mystery will be unveiled once the film is out on August 11.
Also Read: Laal Singh Chaddha star Aamir Khan gets emotional recalling school days when his family couldn't pay his fees